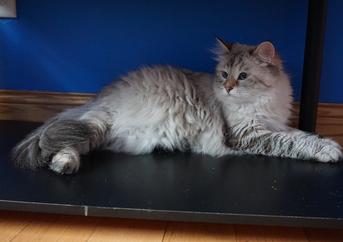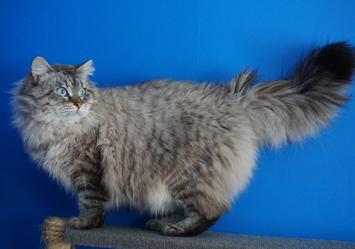 Jessica C. from Chicago, IL
Cat: Myshka


"Myshka is doing great, she is getting more cuddly every day! She's eating well and using her litterbox without any problems."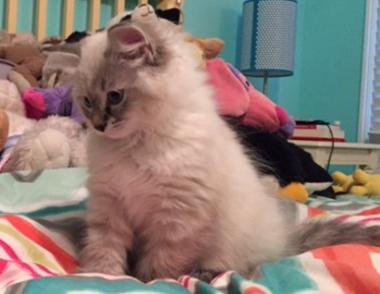 Kim B. from Downers Grove, IL

Cats: Nico and Misha


"I have two of the best kittens ever!"
"These are the sweetest kittens in the world"
Jocelyn and Kenny M. from Chicago, IL
Cat: Toro


"Toro is doing wonderful. He's gotten so much bigger and is the sweetest, most cuddly cat. He's very confident and independent now, he loves to run to our feet and drop on his back while meowing."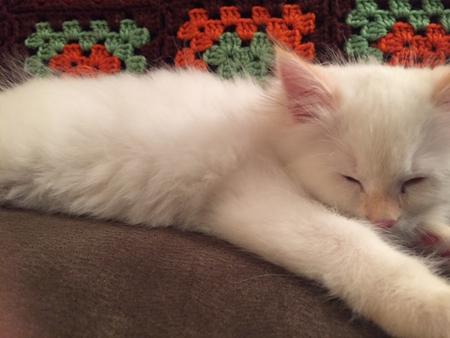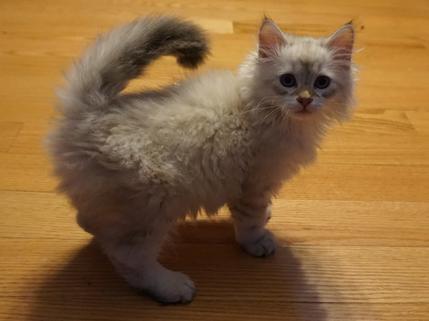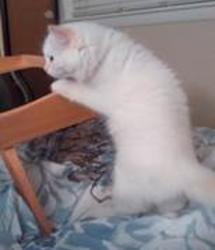 Kathy M. from Chesterton, IN.
Cats: Samson and Delilah

"They are doing wonderful, they come up to be petted all the time now and are familiar with the whole house too."
Valerie B. from Westfield, IN
Cat: Jaxson

"He climbed all over me, the couch and the curtains. So cute. He has stolen my heart. He does love to play and loves the little mice I got for him."
Tina K. from Holland, MI
Cat: Skipper

"Thank you so much! Everyone loves our kitty. I think you might be getting some calls from my friends. He is such a special little guy and we all love him so much."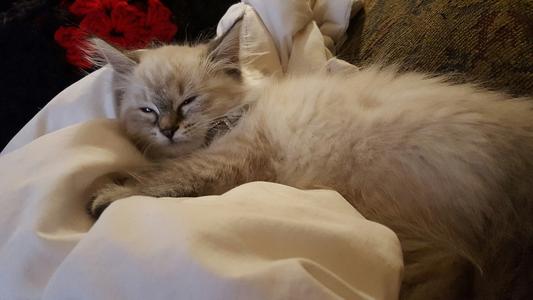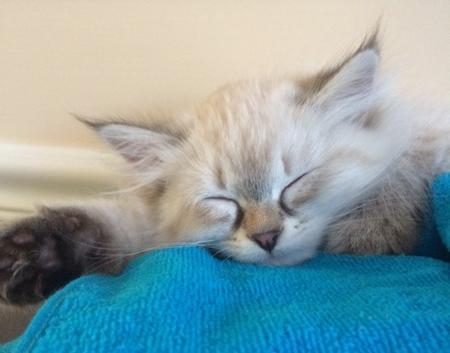 Megan A. from Midlothian, IL
Cat: Ellie


"She is so sweet and playful, she needed a cute, simple name. Ellie has been doing great. Me and Joe are so happy to have her. Thank you for everything."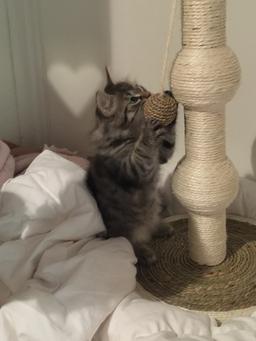 Liana from Glen Ellyn, IL
Cat: Elliot

"He is more comfortable and playful now chasing after Ani's feet under the covers."

Heather F. from Dunlap, IL

Cats: Jessie and Jasmine


"They are doing great! They are very social and follow us everywhere we go. They really seem to understand just being gently told "no" and taken away from whatever it is they shouldn't be doing. So smart!"

"I just wanted to send you an email to tell you how great the kittens are, and that you did a fantastic job raising them. They are very lovely cats!"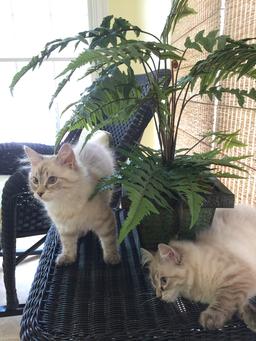 Shannon C. from St. Louis, MO
Cat: Bella


"Hi, she is going great she has NO fear! Bentley is doing much better with her. If she's walking around the house he follows her just staring or ignores her and walks right past."

"Thank you. She's so sweet and personable. Always curious!"
Tammy R. from Chicago, IL
Cat: Monty

"I just wanted to thank you for being such a top quality breeder. I ended up naming D'Artagnan Montgomery or Monty for short. He has the best temperament and personality and is fitting in perfectly with my little family. He seems really happy too. "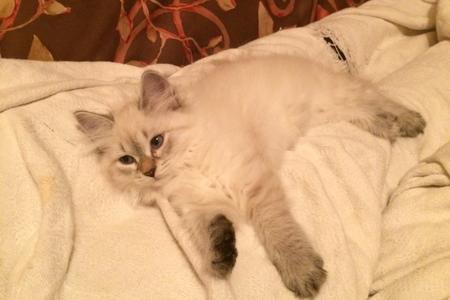 Yelena C. from Des Plains, IL
Cat: Nae Nae

"Everything is going well. She's a very fun-loving kitty and loves to climb my leg like the scratching post... She's very playful lately and loves attention."